Check out self-produced live performances from over a dozen DC Acts this December!
12.03.2020

December 18th, 2020 @ 8PM: Back'd Stages on Breakin' Even Presents YouTube Channel
We've all seen our share of low-fidelity acoustic livestream performances over the last 10 months. Breakin' Even wants to change that! Back'd Stages – A 'Live' Benefit for NIVA: Save Our Stages will be hosted by Steve & Bryan (the organizers of Breakin' Even) and feature 13 DC Area bands who've stretched their creativity to pull off some unique LIVE performances, even under the strains of COVID-19.
All sets will be 3 songs (because watching a show is just not the same at home). Plus, we'll have some special appearances from venue owners and workers around DC.
The event is FREE, but donations will be accepted and 100% of funds raised will be redirected to NIVA: Save Our Stages Emergency Relief Fund to benefit the most vulnerable stages in DC and the nation.
RSVP ON FACEBOOK: Going? We're all stuck home, invite some friends.

SUBSCRIBE TO OUR YOUTUBE CHANNEL: We'll be streaming this event on the Breakin' Even Presents YouTube Channel
The Lineup:
The Pietasters
The Rememberables
David Combs (of Bad Moves)
American Television
Lightmare
Braceface
Sheila
Curse Words
Magazine Beach
Venray
Teen Cobra
Company Calls
Celebration Summer
We also launched a new site breakinevenpresents.com – All the details on this event can be found there!
---
A show like this only comes but once every 4 years! —- Breakin' Even Presents: LOUD BOYZ, The Eradicator, Cold Wrecks and Sex Reasons
12.09.2019
February 29, 2020 at Pie Shop DC
The Eradicator with Loud Boyz, Cold Wrecks (NY) and Sex Reasons. This show is going to be off the wall, come get rowdy.
LOUD BOYZ
The Eradicator
Cold Wrecks
Sex Reasons
Pie Shop DC
Doors @ 7:30PM | Bands @ 8PM
$12 advanced | $15 at door
ALL AGES
---
Breakin' Even Presents: American Television's Record Release Show with Foxhall Stacks, Crossed Keys, and Teen Cobra
11.26.2019
American Television recently signed with Wiretap Records to put out their debut LP, Watch It Burn. We'll be celebrating the release on January 25th with an amazing line up.
January 25th |Doors 7:30pm |$10 Adv. Tickets | All Ages 
American Television
Foxhall Stacks
Crossed Keys
Teen Cobra
RSVP to the event and Grab Your Tickets

---
Check out "Always + Forever" from DC's Debt Crisis
8.30.2019
SAFFRON added to Breakin' Even Presents: Swiss Army
8.22.2019
Saffron are a DC Punk & Roll band featuring members of Homosuperior, Chill Parents and Fail Sons. You will not want to miss them.
RSVP to the event and Grab Your Tickets

---
The Swiss Army show has been moved to Songbyrd
8.15.2019
Breakin' Even Presents…
September 14th @ Songbyrd
Swiss Army (A-F Records)
Debt Crisis (DC Punk)
Dead Format (New RVA Punk ffo Kid Dynamite}
Rehearted (NOVA Pop Punk)
+ 1 more.
Songbyrd DC
Doors @ 7PM | Bands @ 8PM
$10 advanced | $12 at door
Advanced Tix are $10 through Eventbrite or $12 Walk Up.
If you purchased tickets for the original show through showclix, they will be honored.
Announcement Tomorrow!
7.24.2019
We'll let you know. Check back tomorrow around 10AM.
---
Thank you.
4.29.2019
THANK YOU!
tl;dr version
Thank you so much to everyone who supported Breakin' Even Fest this past weekend. This was easily our favorite event we've ever done. We are just two guys who had an idea to do something fun in DC and get some touring bands that we like together with some local bands. Obviously, we couldn't do that without a whole lot of help.
Pie Shop DC had the most gracious, professional, welcoming, and accommodating staff we've ever worked with. The drinks were cold, the pies were warm, the room sounded and looked great. We could not be happier with how smoothly all the logistics went.
The bands were all at the top of their games. Some of these bands we'd never seen before, some only a few times, and some we'd seen multiple times. But we can honestly say the sets they all played this weekend were the best we'd ever seen from any of them.
The crowd was amazing. We had packed rooms every night. Thank you to everyone that came each night, sang along, took photos, bought a raffle ticket, or purchased some merch. Every one of the out of town bands told us what a great experience they had and how much they'd like to come back, and that's due to you all turning out. And later this week, we'll be making our donation to Girls Rock! DC from our merch sales, which were generously donated by Lehigh Valley Apparel Creations.
Thank you to everyone that help us spread the word as well. Many people liked and shared all our posts or told their friends about the fest. It made a huge difference. Special thanks to Ethan from DCist and Hayden, David, and Rodrigo from 730DC for taking time to find out a little more about the who, why, and how of our event, and not just a what, when, and where show posting.
Stay tuned to our social media for any future events and we'll see you all soon.
-Steve and Bryan
Breakin' Even Presents
---
Worlds Scariest Police Chases are ready to pump YOU up!
4.23.2019
One typo and this is what you end up with…
We made the Washington Post. TWICE!
4.22.2019
This is pretty cool, we made this weekend's going out guide, but also their music festival list. 🙌
Dollar Signs does DC (for the first time)!
4.17.2019
The Dollar Signs fam is very excited about next weekend, their first time in DC.
It's April, So Get Pumped with This Video Promo!
4.04.2019
We're excited to share the Breakin' Even Fest video preview. 13 bands, 3 nights, vinyl/merch raffles, Say-10 Records rooftop pop-up shop and more!
Do you have your Tickets yet? We're starting to run low on 3-night passes w/ the free t-shirt. There were only 20 left this AM, and there's still some single day passes left.
Pie Shop is a 100 cap room, so don't miss your chance to get tickets.
Edited to 'Watersnake' by Night Surf! Check'm out on the artists page.
We're Partnering and Donating to Some Great Organizations This Year
3.29.2019
Girls Rock DC
100% of shirt sales at Breakin' Even Fest 2019 – 3 Nights of Punk in DC will go to GR!DC – they create a space for girls and youth to develop their self confidence, rise up, and rock out!
If you have instruments to donate or want to make a separate financial donation to GR!DC, everything you need to know is here: https://girlsrockdc.org/donations/
Trans Visibility Community Festival
The Trans Visibility Community Festival. This inclusive event features a multitude of organizations that serve the trans community, as well as trans artists and creatives showcasing their work. The event is being held this Saturday March 30, and you can enter their raffle online.
We've contributed two 3-Night Passes to #breakinevenfest, but you could win swag, gift cards, or tickets to other events around DC, too! You do not need to be present to win.
Fort Reno Concert Series
The Fort Reno concert series, held in Fort Reno Park in Tenleytown, provides biweekly, free, all-ages shows on Mondays & Thursdays in July.
The series has been going strong for 50 years, in recent years with the help of donations. So we went ahead and made ours on behalf of Breakin' Even Fest.
3-Night Passes are 1/2 Sold Out!
3.22.2019
We're about a month out from the Fest. Don't get F*#keD, grab yours today!
Round 2: Crust Cat Takes The Cake
3.20.2019
It's official. The internet loves cats! Looks like all our 3-night pass holders will be getting an exclusive Crust Cat Tee. Grab yours today!
Round 1: Vote for the Exclusive 3-Night Pass Shirt We Should Print
3.04.2019
3-night pass holders will get a free exclusive shirt at the door – Help us decide which design it should be!
Round 1: Bass Solo vs. Punk N' Pie (voting ends
Round 2: … starts next Monday (4/11)
Vote on Facebook
Buy Your 3-Night Pass Here
We Interrupt Regularly Scheduled Programming to bring you…
2.28.2019
We got the itch to put something intimate together in advance of Breakin' Even Fest at one of our favorite weeknight venues. Join us Monday, April Fools Day @ Galaxy Hut – $5 at the door.
Latebloomer and Alright are on tour and the first stop is Arlington, VA.
So Many 3-Day Passes Sold Already – you da best!
2.19.2019
Last month we gave away two #TBT totes filled with vinyl, Breakin' Even Fest shirt, and posters. Congrats to our two lucky winners, Paydon from DC and Shaun from Baltimore.
But we've been selling passes every week, so we wanted to say thanks to everyone for buying early. It helps us know we've put together something special.
Happy Valentines Day!
2.14.2019
This slideshow requires JavaScript.
Order ANY TWO TICKETS by Sunday! You could win a free #TBT record tote full of swag.
1.24.2019
Buy any 2 tickets to Breakin' Even Fest 2019 by Sunday (Jan 27, 2019), and you'll be entered to win one of these two #tbt tote bags from Breakin' Even Fest 2, back in 2017. These are filled with vinyl, a throwback BEF2 shirt, and other great stuff. Get Tickets
Offer good for ANY TWO TICKETS. Expires at 11PM, Sunday Jan 27, 2019.
If you already bought tickets you are eligible to win one of two totes.
Kali Masi Premiere new video for Your Other Left on New Noise Magazine
1.21.2019
The video was directed by the enigmatic Chicago artist Emily Blue, who worked tirelessly to translate our song's anxious, lovelorn energy into the restless red and black visual bound by frantic hands and plastic wrap.
Watch the video over at New Noise Magazine.
Your Other Left appears on their debut album, Wind Instrument.
Breakin' Even Bands, Dollar Signs and DoubleMotorcycle put out new music!
1.18.2019
Last night, North Carolina's Dollar Signs hosted a variety show on Facebook where they performed live and played games weaved within a storyline involving the Devil. Ultimately, they announced their new EP, I Need Some Space, out digitally on A-F Records with vinyl to be available via acrobatunstable.com
Then we woke up to the news of Freaky Fredrick Two-Piece DoubleMotorcycle releasing their new full length, simply titled II. Our hot take on the release… it's loaded with catchy guitar-driven choruses and is a well-produced version of their unmistakable sound. Seems they even had some hip-hop guest vox on the track, Feet on the Ground. We love that their unpredictability has even made its way on to the album.
Both bands perform live shows that are unique and full of spectacle. Dollar Signs puts on an epic performance laden with anxiety and self-deprecation – but somehow it ends up being a party like no other. DoubleMotorcycle drummer, Colin McGuire, can barely stay seated during their sets, while Joe Jallete wails on his Strat. You never know what kind of things might happen during their set. Last time we saw them, they had a WWE style rivalry that resulted in another band physically stealing their set.
Catch them both at Breakin' Even Fest, April 26-28 @ The Pie Shop (Dangerously Delicious Pies).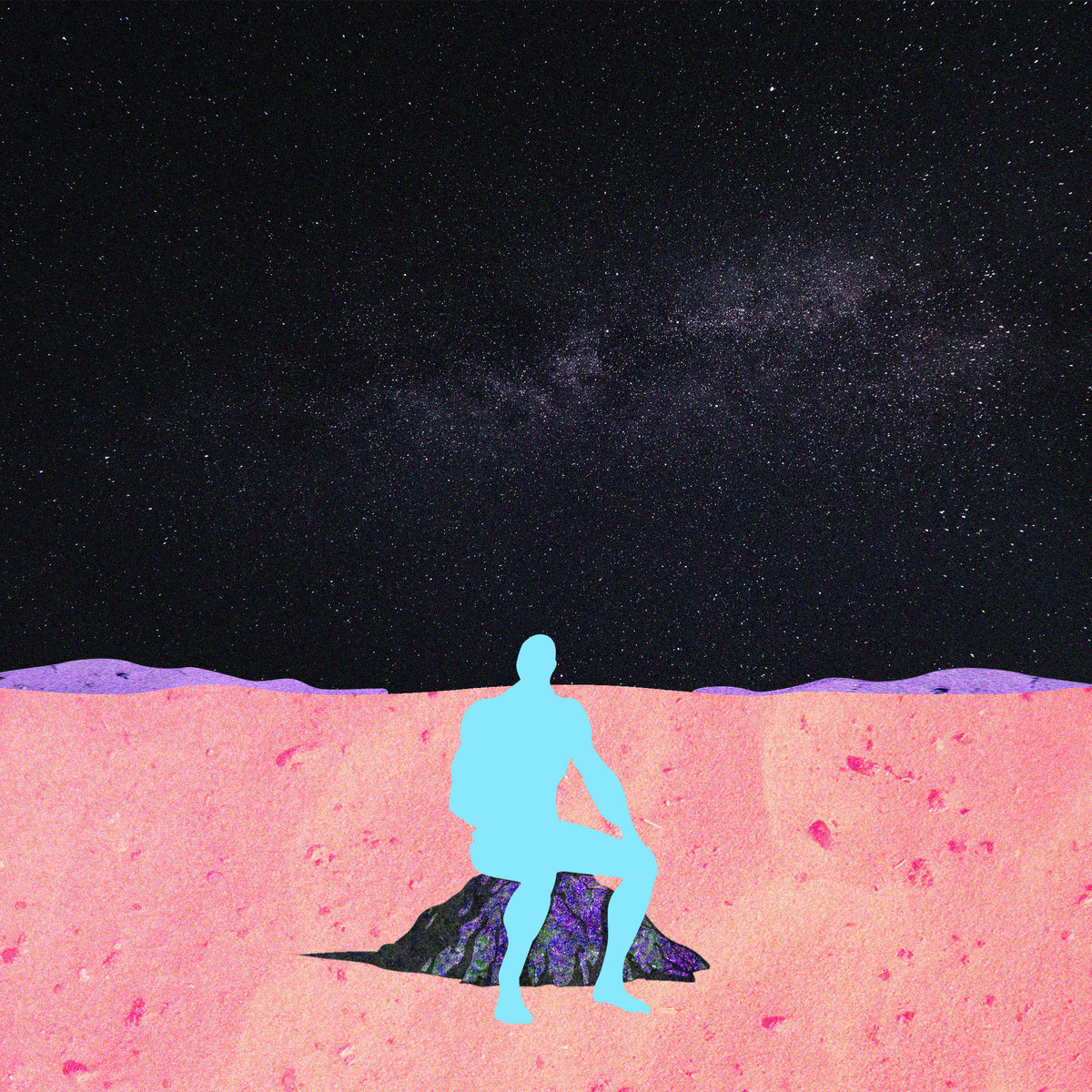 Check the albums out on their Bandcamp pages!
Dollar Signs – I Need Some Space
Favorite Track: 2011
DoubleMotorcycle – II
Favorite Track: Gasoline